Car Parks with Shuttle Service
If you are looking for affordable parking near Austin Airport, then the Park and Ride options are going to be right up your alley. These facilities are better for long term parking and are usually a short distance away from the airport itself. They will offer a shuttle service to get you to and from the airport at your convenience.Park and Ride is often the most economical option for AUS airport parking. You simply park your car at an off-site location, then take a free shuttle into the airport. Just remember to leave plenty of time to wait for the shuttle and arrive at the terminal.
Arrival: On the day of departure, simply drive to the address of the chosen car park. You can park your car here and you will then be taken to the airport as quickly as possible in one of the shuttle buses from the parking lot.
Return: On the day of return, after landing, contact the car park by phone, then a shuttle bus will be driven to the airport to pick you up and take you back to the car park.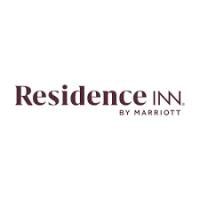 Residence Inn & Suites Austin Airport
The Residence Inn & Suites Airport Parking is a convenient parking option for those who want to park close to Austin airport and have a convenient parking experience. The lot is secure, and it offers both covered and uncovered parking spaces. The shuttle service is reliable and runs every 30 minutes.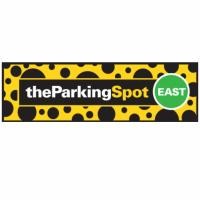 The Parking Spot East
The Parking Spot East at Austin Airport is a reliable and trusted car park that is a great choice for parking at Austin Airport. The East lot offers a convenient shuttle service as well as other benefits such as EV charging and luggage assistance, making it a great choice for car parking AUS Airport.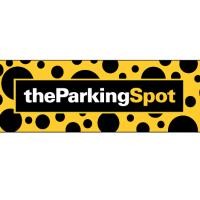 The Parking Spot West
The Parking Spot West is conveniently located just a few minutes from the Austin Airport terminals. The west lot is secure and offers covered parking spaces in a highly secure facility. The shuttle service is reliable and runs on demand.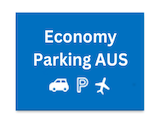 Economy Parking
Austin Airport Economy Parking Lots are located within a 10-minute shuttle drive to the terminal building. Complimentary shuttles frequently circulate throughout the parking lots to pick-up and drop-off passengers. There are economy parking lots located near the Barbara Jordan Terminal and one economy lot near the South Terminal. All economy parking areas are uncovered, paved, and well lit.
Car Parks within Walking Distance
There are two on-site parking garages at the Barbara Jordan Terminal and one premium lot at the South Terminal, which allows you to park your car within a short walking distance of the terminals. Travellers should know their departure terminal before parking in order to choose the parking garage nearest to their gate. It is a good idea to write down the parking information so that it is not forgotten upon return. The parking garages take both cash and card. Below is a summary of the appropriate parking garage to use depending upon the departure terminal.
Arrival: You simply drive to the car park. On arrival, enter your personal entry code and the barrier will open. You will receive this entry code as an attachment to your reservation confirmation.
Return: You walk back to the car park, get in your car and leave the AUS Airport car park using the same personal code.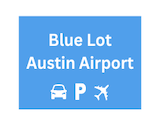 Blue Lot
Blue Garage is located behind the Red Garage and offers covered parking within a short walk to the Barbara Jordan Terminal. The parking garage is equipped with a parking guidance system to help drivers quickly find an available parking spot.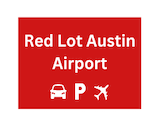 Red Lot
Red Garage is the closest parking facility to the Barbara Jordan Terminal, which means that it also the most expensive parking option. The Red Garage offers covered parking directly across from Baggage Claim.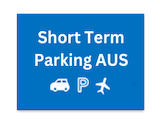 Short Term Parking
The Short Term parking lot is ideal for Austin Airport short term parking as it is located directly across from the entrance to the Terminal. It is an uncovered, paved, and well-lit parking lot with a limited number of spaces. The parking lot does not accept cash payments, but only accepts credit/debit cards.
Car Parks with Valet Service
Austin Airport valet parking allows you to conveniently drop off your car at the terminal and then head straight to the airline check-in counter. A valet driver will greet you by the terminal to collect your keys and then will park your car for you. When you return, the valet will pull your car around so it's waiting for you at the front of the terminal. Valet services are available at Austin Airport for both business travellers and families. It is exceedingly convenient in case you are in a hurry or cannot find parking.
Arrival: You drive to the valet zone of the chosen car park and drop off your car here. After a short inspection you can make your way to the airport and a driver will ensure that your car is parked.
Return: You call the car park to indicate that you have landed again. Then walk back to the valet zone and the parking will ensure that your car is ready on arrival. These valet pick-up zones are a maximum of 3 minutes' walk from the airport.
Currently there are no options for valet parking at Austin Bergstrom Airport.
More Information about Austin Airport
Austin-Bergstrom International Airport is the second largest airport in Texas and served over 17 million passengers in 2019. The airport coordinates 510 flights every day to 76 destinations across North America and Europe.
There are two terminals at Austin: Barbara Jordan Terminal and South Terminal. The Barbara Jordan Terminal is the primary terminal with a total of 34 gates. The South Terminal is the secondary terminal and it cannot be accessed from the Barbara Jordan Terminal. A shuttle connects these two terminals.
Barbara Jordan Terminal handles domestic and international flights. The terminal is used by Aeromexico, Air Canada, Alaska, American Airlines, British Airways, Delta Air Lines, JetBlue Airways, Lufthansa, Norwegian, Southwest Airlines, Spirit, Sun Country, United Airlines, and WestJet.
South Terminal is used exclusively by budget carriers Allegiant Air and Frontier Airlines.