Car Parks with Shuttle Service
The perfect solution for long term parking at Tampa Airport is the Park and Ride services. Tampa Airport has several options to choose from that make parking a breeze. You can park at an off-site location so you don't have to deal with airport traffic and then an airport shuttle will drop you off directly at your terminal.
Arrival: On the day of departure, simply drive to the address of the chosen car park. You can park your car here and you will then be taken to the airport as quickly as possible in one of the shuttle buses from the parking lot.
Return: On the day of return, after landing, contact the car park by phone, then a shuttle bus will be driven to the airport to pick you up and take you back to the car park.

Memorial Airport Parking
Memorial Airport Parking TPA provides convenient and affordable parking services for travelers. Memorial car park offers a free shuttle to TPA that takes just 6 minutes, ensuring maximal convenience for customers. With its close proximity to the airport, complimentary shuttle service, and 24/7 surveillance, it offers peace of mind during your trip.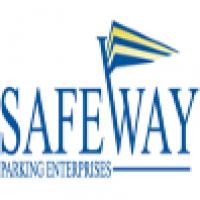 Safeway Parking
Safeway Parking TPA offers secure and affordable covered parking options near St. Louis Airport. With well-lit facilities and a responsive shuttle service, it ensures a smooth parking experience for travelers. The shuttle will take you to TPA in just 8 minutes.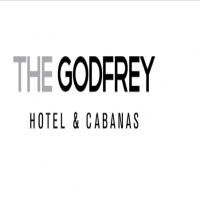 Godfrey Hotel Parking TPA
The Godfrey Hotel parking at Tampa Airport provides convenient valet parking services for St. Louis Airport passengers. With its professional staff and high-quality facilities, it offers a seamless parking experience. Enjoy a 7 minute shuttle ride to the airport and uncovered, secure parking.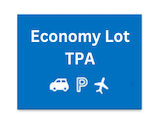 TPA Economy Parking
Tampa Airport Economy Parking Garage and Lots are south of the main terminal on Tampa airport property. The SkyConnect Train will bring you into the airport. It is unclear how often the train runs and how long the ride is to the terminal. Continuously running shuttles bring you to Tampa Airport within 15 minutes of your arrival Upon your return, a shuttle will be waiting for you to bring you back to your car.
Car Parks within Walking Distance
There are two Tampa Airport parking garages, Hourly and Long Term, available for terminal parking. TPA Airport operates these garages so the rates are much higher than the Shuttle services. They are each located within easy walking distance to the airport.
Arrival: You simply drive to the car park. On arrival, enter your personal entry code and the barrier will open. You will receive this entry code as an attachment to your reservation confirmation.
Return: You walk back to the car park, get in your car and leave the TPA Airport car park using the same personal code.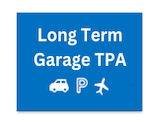 TPA Long Term Parking
For travelers going on extended trips, long-term parking at STL Airport provides affordable rates and a secure place to leave your vehicle. It offers peace of mind knowing your car is in a designated parking area.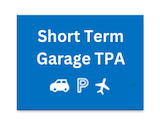 TPA Short Term Parking
Short-term parking at STL Airport is ideal for those needing parking for a few hours or a day. It offers proximity to the terminals and provides easy access for travelers.
Car Parks with Valet Service
Valet airport parking allows you to drop off your vehicle at the airport and head straight to the departure gate, making it a great option for overnight parking TPA. A driver will meet you to collect your car keys and then park your car for you. On your return, they will drive your car back to the airport and meet you.
If you do not want to wait for a shuttle or worry about finding a parking spot, then Valet Parking is a wonderful option for you.
Arrival: You drive to the valet zone of the chosen car park and an employee will be waiting for you when you pull up to the curbside of the terminal. They will park your car for you while you walk into the airport and head to your gate.
Return: You call the car park to indicate that you have landed again. Then walk back to the valet zone and the parking will ensure that your car is ready on arrival. These valet pick-up zones are a maximum of 3 minutes' walk from the airport.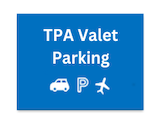 TPA Valet Parking
If you do not want to wait for a shuttle or worry about finding a parking spot, then Valet Parking is a wonderful option for you. Tampa Airport Valet Parking allows you to drop off your car at the Blue Departure curbside and pick up your car at the short-term parking garage. Although it is very convenient, this is the most expensive Tampa Airport parking option available.
Tampa Airport Terminals
TPA Airport consists of one main terminal building with four airsides, designated as A, C, E, and F. Each airside provides gates for various airlines and flights, as well as a range of amenities for passengers.
Main Terminal: The main terminal at TPA is the central hub that connects to all the airsides. It houses the ticketing counters, baggage claim areas, security checkpoints, and a variety of dining, shopping, and service options. Passengers can access the airsides from the main terminal via an automated people mover system known as the SkyConnect.

Airside A: Airside A primarily serves Southwest Airlines, offering gates for their domestic flights. It features a variety of dining options, shops, and services to cater to passengers flying with Southwest Airlines.

Airside C: Airside C serves several airlines, including JetBlue, United Airlines, and Alaska Airlines. Passengers can find a selection of dining options, retail stores, and services in this airside.

Airside E: Airside E primarily serves Delta Air Lines, providing gates for their domestic and international flights. Passengers can enjoy dining options, shops, and services while waiting for their Delta flights.

Airside F: Airside F serves several airlines, including American Airlines and Spirit Airlines. It offers various amenities such as dining options, shops, and services to enhance the passenger experience.