Car Parks with Shuttle Service
If you are looking for to conserve money on DTW long term parking, then Park and Ride services are your best choice. You will park at the secure parking lot, then take a free shuttle to the airport. It is important to allow time to wait for the shuttle and arrive at the airport.
Arrival: On the day of departure, simply drive to the address of the chosen car park. You can park your car here and you will then be taken to the airport as quickly as possible in one of the shuttle buses from the parking lot.
Return: On the day of return, after landing, contact the car park by phone, then a shuttle bus will be driven to the airport to pick you up and take you back to the car park.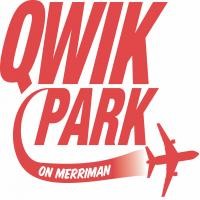 Qwik Park
Qwik Park DTW is an independently-owned parking facility near DTW Airport. It provides both covered and uncovered parking options for travelers. Quik Park offers competitive rates, and a complimentary shuttle service is available for convenient transportation to and from the airport.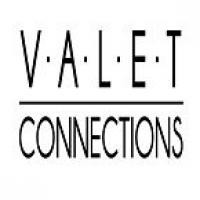 Valet Connections
Valet Connections DTW is a great choice for car parking DTW. Valet Connections offers a shuttle service to the airport along with a valet-style service, to ensure maximum convenience and a seamless travel experience for all their customers . The lot is located just an 8 minute shuttle ride away from Detroit Metro Airport.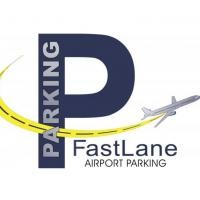 Fast Lane Parking
Fast Lane Airport Parking is a great choice for DTW Airport Parking. Fast Lane Parking provides complimentary shuttle service to and from Detroit Metro Airport in just 7 minutes. During your trip, your vehicle will remain securely parked at Fast Lane Parking. The facility employs various security measures, including surveillance cameras, well-lit areas, and attentive staff to ensure the safety of your vehicle.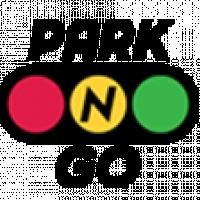 Park N Go
Park N Go DTW is a top choice for parking at DTW. This car park is reliable and committed to providing excellent parking services to all customers. Their fast shuttle service, secure facility and affordable rates make it a great option for anyone looking for an easy parking experience at Detroit Metro Airport.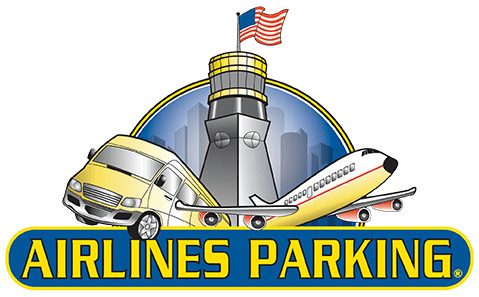 Airlines Parking DTW
Airlines Parking DTW is another great DTW parking option. The offer an uncovered parking lot. The shuttle runs every 5-7 minutes and the trip to the terminal takes 3 minutes. Airlines Parking also offers a range of amenities and services to ensure a pleasant parking experience, such as state-of-the-art security and luggage assistance.

US Park DTW
US Park DTW is situated in close proximity to Detroit Metro Airport, making it easily accessible for travelers. The parking facility is conveniently located and provides shuttle service to and from the airport terminals. US Park aims to provide a seamless parking experience for both short-term and long-term stays.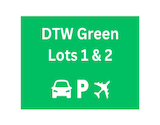 Green Lots 1 & 2
Green Lots 1 & 2 are official DTW economy parking lots. These lots offer competitive rates for both short and long stays. Although they are located farther from the terminal, a complimentary shuttle service operates between the lots and the terminals, ensuring convenient transportation.
Car Parks within Walking Distance
Park and Walk services let you park your car yourself and then walk to the airport. Make sure you leave plenty of time to search for a parking spot and then walk with your luggage to the terminal. Handicapped accessible parking is available at both parking structures. Free parking is available for Michigan residents with a handicap placard and a free parking sticker. For motorcycle parking, proceed to the McNamara Garage on Level 2 on the International Arrivals Level. Check the DTW parking rates before leaving home.
Arrival: You simply drive to the car park. On arrival, enter your personal entry code and the barrier will open. You will receive this entry code as an attachment to your reservation confirmation.
Return: You walk back to the car park, get in your car and leave the DAL Airport car park using the same personal code.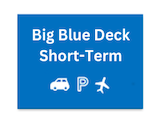 Big Blue Deck Short-Term Parking
The Big Blue Deck Short-Term Parking lot is located near the North Terminal at DTW Airport. It offers convenient parking for short durations, such as picking up or dropping off passengers. The parking rates are higher than long-term options due to its proximity to the terminal and the convenience it offers.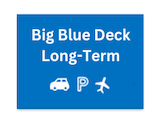 Big Blue Deck Long-Term Parking
The Big Blue Deck Long-Term Parking lot is an ideal option for travelers going on longer trips. It provides covered parking and is located within walking distance of the North Terminal. The Big Blue Deck Long-Term Parking lot offers both convenience and security for extended stays.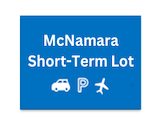 McNamara Short-Term Parking
The McNamara Short-Term Parking lot is another convenient parking option for passengers using the McNamara Terminal. It offers covered parking and is situated within walking distance of the McNamara terminal building. This lot is suitable for short stays, such as quick trips or picking up and dropping off passengers.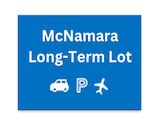 McNamara Long-Term Parking
For longer trips, the McNamara Long-Term Parking lot provides affordable rates and secure parking for extended stays. Although located slightly farther from the terminal, it is still within walking distance of the McNamara Terminal, and the affordable prices make it worth the walk.
Car Parks with Valet Service
There is DTW Valet Parking located at the McNamara terminal. This is a very convenient option with several premium services. If you do not want to deal with shuttles, parking lots, and parking garages, then this is the option for you. However, it is the most expensive DTW parking option.
Arrival: You drive to the valet zone of the chosen car park and drop off your car here. After a short inspection you can make your way to the airport and a driver will ensure that your car is parked.
Return: You call the car park to indicate that you have landed again. Then walk back to the valet zone and the parking will ensure that your car is ready on arrival. These valet pick-up zones are a maximum of 3 minutes' walk from the airport.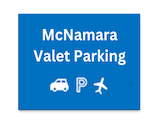 Valet Parking
McNamara Valet Parking is the most convenient and hassle-free parking option at DTW Airport. It offers curbside drop-off and pick-up services, allowing travelers to hand over their vehicles to professional attendants who will park them securely. Valet parking ensures a seamless experience, particularly for those seeking convenience and a stress-free arrival or departure.
Additional Information on DTW Airport
Detroit Metropolitan Wayne County Airport (DTW) or more commonly called Detroit Metro Airport is located in Romulus, Michigan, a suburb of Detroit. It is a major connecting point between the Western and the Eastern United States. DTW is the 18th busiest airport in the United States. In 2010, it was named the "Best Large U.S. Airport in Customer Satisfaction." The airport serves over 140 non-stop destinations both international and domestic. DTW is one of the largest air transportation hubs in the world with more than 1,100 flights per day to and from four continents.
Terminals at Detroit Metro Airport
DTW Airport consists of two main terminals: McNamara Terminal (Concourse A, B, and C) and North Terminal (Concourse D). These terminals serve various airlines and offer a wide range of amenities and services to accommodate travelers.