Car Parks with Shuttle Service
For those travellers who plan on keeping their vehicle parked for more than a few hours, the park and ride option is going to be by far the least expensive in the long run. Airport parking in Kansas City can be expensive over time, and ParkFellows is going to help save you money. Every park and ride option is going to have a shuttle service available to get you to the airport safely.
Arrival: On the day of departure, simply drive to the address of the chosen car park. You can park your car here and you will then be taken to the airport as quickly as possible in one of the shuttle buses from the parking lot.
Return: On the day of return, after landing, contact the car park by phone, then a shuttle bus will be driven to the airport to pick you up and take you back to the car park.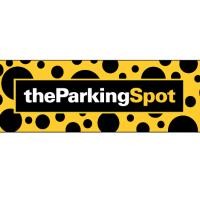 The Parking Spot MCI
The Parking Spot MCI is a reputable parking provider offering covered and uncovered parking options. They provide amenities such as shuttle service, luggage assistance, and free bottled water to enhance the customer experience.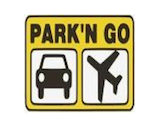 Park N Go MCI
Park N Go KCI provides covered parking with 24/7 surveillance to ensure the safety of vehicles. Shuttle service is available for convenient transportation to and from the airport terminals. Enjoy the excellent customer service and convenient location that is within close proximity to KCI Airport.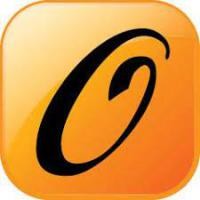 Orangewood Inn Parking MCI
Orangewood Inn KCI offers parking services along with hotel accommodation. Travelers can park their vehicles securely and enjoy a comfortable stay before or after their flights. The car park and shuttle service runs 24/7 for your convenience.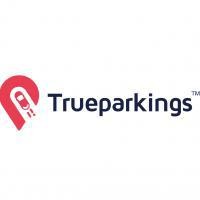 True Parkings
True Parkings MCI is dedicated to providing reliable and secure parking options. They offer uncovered parking spaces and provide a complimentary shuttle service for seamless transfers. The shuttle runs 24/7 and is located just 2 miles from the terminals.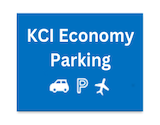 MCI Economy Parking
The Economy option has three different garages with spots available. Two of these garages, B and C, have electric vehicle charging stations to keep your carbon footprint from growing. Ideal for long-term parking needs, KCI Economy Parking offers affordable rates for extended stays. Although it is located a short distance from the terminal, a complimentary shuttle service is provided for quick transportation.
Car Parks within Walking Distance
The other two main parking options at the Kansas City Airport are for those travellers who need short-term KC airport parking solutions. The rates and services are going to vary quite a bit here depending on what you are looking for. With all of the different airport parking options, you will always be able to use ParkFellows to find what you need.
Arrival: You simply drive to the car park. On arrival, enter your personal entry code and the barrier will open. You will receive this entry code as an attachment to your reservation confirmation.
Return: You walk back to the car park, get in your car and leave the KCI Airport car park using the same personal code.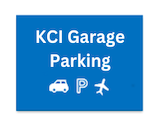 MCI Garage Parking
MCI Parking Garage has three different garages with varying heights of entry. These garages charge per hour up to a seven-hour period and then have daily rates as well.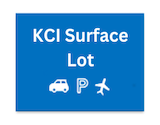 MCI Surface Lot
The Surface Lot has a number of lots that have buses running all of the time to get you to your flight quickly. Some of them are shutting down as per the new renovations, but there is still parking available. The KCI Surface Lot provides open-air parking spaces, which are a budget-friendly option for travelers. It is located close to the airport terminals and offers shuttle services to ensure a smooth transit experience.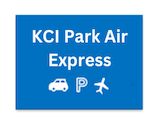 MCI Park Air Express
Park Air Express is a valet service that has partnered with MCI to offer off-site parking with both covered and uncovered options and a host of amenities, including free newspaper and electric vehicle charging stations. KCI Park Air Express provides convenient parking options for both short-term and long-term stays.
Car Parks with Valet Service
Valet Parking is advantageous for travellers looking for a quick and easy way to drop their vehicle off at the airport. Although it is the most expensive option, valet parking is the quickest way to park and arrive at the Kansas City Airport.
Arrival: You drive to the valet zone of the chosen car park and drop off your car here. After a short inspection you can make your way to the airport and a driver will ensure that your car is parked.
Return: You call the car park to indicate that you have landed again. Then walk back to the valet zone and the parking will ensure that your car is ready on arrival. These valet pick-up zones are a maximum of 3 minutes' walk from the airport.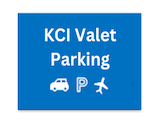 MCI Valet Parking
Park Valet is located near Gate 40 at Terminal B of the Kansas City airport. There is a set of white cones and signed to show where you can drop your car off. One of their trusty valet drivers will park your car for you. When you return, you will call the valet so they can have your vehicle waiting for you.
More Information on Kansas City Airport
Kansas City International Airport (KCI) is located approximately 15 miles northwest of downtown Kansas City, Missouri. It is a public airport that serves the Kansas City metropolitan area and is the largest airport in both Missouri and Kansas
In 2019, KCI served more than 11 million passengers, making it the second busiest airport in Missouri. The airport is a hub for Southwest Airlines, and several other major airlines also operate at the airport, including Delta Air Lines, American Airlines, and United Airlines.
Teminals at MCI Airport
Kansas City International Airport (KCI) is located in Kansas City, Missouri and serves the Greater Kansas City area. It has three terminals, labeled A, B, and C, with a total of 90 gates and over 11 million passengers passing through each year. All three terminals are connected by a single security checkpoint, and passengers can move freely between them without having to go through security again. Each terminal has its own set of gates, shops, and restaurants. Terminal A has 20 gates, Terminal B has 19 gates, and Terminal C has 23 gates.