Car Parks with Shuttle Service
The Park and Ride option is available for a variety of different situations and is the most affordable option of the two. It is a necessity for those seeking RSW long-term parking when flying from Fort Myers Airport. The providers with Park and Ride will get you to and from your terminal with a convenient shuttle service.
Arrival: On the day of departure, simply drive to the address of the chosen car park. You can park your car here and you will then be taken to the airport as quickly as possible in one of the shuttle buses from the parking lot.
Return: On the day of return, after landing, contact the car park by phone, then a shuttle bus will be driven to the airport to pick you up and take you back to the car park.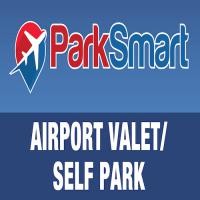 Park Smart
Park Smart is a privately-owned parking facility located just minutes from the Southwest Florida International Airport (RSW) in Fort Myers. They offer a variety of parking options, including valet and self-parking for short-term and long-term stays. Their parking lot is safe and secure, and they have 24/7 surveillance cameras and security personnel to ensure the safety of your vehicle. Park Smart offers valet parking services to their customers, where you can drop off your car at the entrance and let the staff park it for you. This is a convenient option for those who are in a hurry and don't want to waste time finding a parking spot.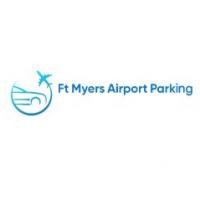 Ft Myers Airport Parking
Ft Myers Airport Parking is another off-site parking facility located close to the Southwest Florida International Airport (RSW). They provide 24-hour parking services for those looking to park their cars for short-term or long-term stays. The Ft Myers Airport Parking facility offers free shuttle services to and from the Southwest Florida International Airport. The shuttle runs every 5-7 minutes, ensuring that you reach the airport on time. Ft Myers Airport Parking takes security seriously, and they have 24/7 surveillance cameras and security personnel to ensure the safety of your vehicle.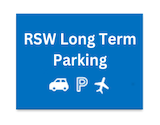 Long Term Economy Parking RSW
There is one main option available for Fort Myers Airport long-term parking, and it is located just south of the runway and beside the plaza. The long-term Economy Lot is by far the most economical option and has an uncovered lot with a large number of spots available. With so many parking spaces you should never have a problem getting the one you need. The Economy Lot is frequented by shuttles with friendly staff who will even help you with any heavy lifting. There is also a gas station and convenience store just a few steps away.
Car Parks within Walking Distance
For travellers who are looking for more convenience, or don't plan on staying very long, there is also the short-term parking lot with the Park and Walk option. The covered garage is located on-site very close to the main terminal of Fort Myers Airport, and it is a very handy place to park and walk to your destination. As a bonus, you get the first 20 minutes of parking for free for a limited time.
Arrival: You simply drive to the car park. On arrival, enter your personal entry code and the barrier will open. You will receive this entry code as an attachment to your reservation confirmation.
Return: You walk back to the car park, get in your car and leave the FSW Airport car park using the same personal code.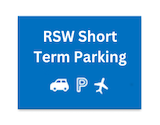 Short Term Parking RSW
You only have the one option here for short-term parking, but it is really all you need for such a facility. You get charged in 20-minute intervals for the first hour and then per hour afterward with a daily maximum. The garage is located very close to the main terminal and is within walking distance for just about anybody. You also have access to restrooms and a convenience store in case you need anything. There are separate charging stations available for electric vehicles, two in each garage. If you have a slight wait for your flight, you can use their free wi-fi and charging stations to stay connected and powered up.
Car Parks with Valet Service
Valet parking allows you to conveniently drop your vehicle at the curbside of the terminal and head straight to check-in, without the hassle of finding a parking spot. When you arrive at the airport, a uniformed valet driver will greet you to collect your car keys and then will park your car for you. On your return, just call the valet and they will have your car waiting for you outside of baggage claim.
Arrival: You drive to the valet zone of the chosen car park and drop off your car here. After a short inspection you can make your way to the airport and a driver will ensure that your car is parked.
Return: You call the car park to indicate that you have landed again. Then walk back to the valet zone and the parking will ensure that your car is ready on arrival. These valet pick-up zones are a maximum of 3 minutes' walk from the airport.
*There are currently no optioons for valet parking at Hartford-Bradley Airport
Additional Information on RSW Airport
Fort Myers International Airport (RSW) is a public airport located in Fort Myers, Florida, United States. It serves as the gateway to the Southwest Florida region, including the popular vacation destinations of Sanibel Island and Captiva Island. RSW offers a variety of parking options to accommodate the needs of all travelers. In 2019, RSW served over 10 million passengers. The airport has experienced significant growth in recent years, with a 34% increase in passenger traffic between 2014 and 2019.
Terminals at Fort Myers Airport
RSW has one terminal with three concourses: Concourse B, Concourse C, and Concourse D. Below is some more infomation about each of the concourses at RSW:
Concourse B serves airlines such as American, Delta, and United.
Concourse C serves airlines such as Frontier, JetBlue, and Southwest.
Concourse D serves international flights and airlines such as Air Canada, British Airways, and Lufthansa.