Car Parks with Shuttle Service
Park and Ride services are a great budget-friendly option for long term parking at SLC airport. There are several parking operators that provide convenient and affordable parking near Salt Lake City airport. The parking lots are located off-site of the airport, but a shuttle will bring you directly curbside to the terminal.
Arrival: On the day of departure, simply drive to the address of the chosen car park. You can park your car here and you will then be taken to the airport as quickly as possible in one of the shuttle buses from the parking lot.
Return: On the day of return, after landing, contact the car park by phone, then a shuttle bus will be driven to the airport to pick you up and take you back to the car park.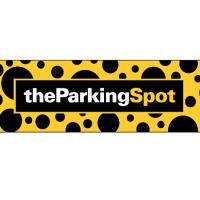 The Parking Spot SLC
The Parking Spot SLC offers a range of parking services designed to make your travel experience seamless. From covered parking to uncovered parking, the Parking Spot will ensure the safety of your vehicle and the convenience of your travel experience. Benefit from their 7 minute shuttle to the terminals at SLC.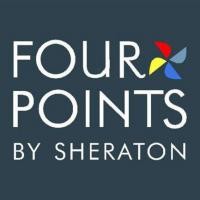 Four Points by Sheraton SLC
Located near the airport, Four Points by Sheraton SLC Parking offers convenient parking facilities for travelers. Enjoy peace of mind knowing your vehicle is in safe hands. Four Points Hotel is located only 3.6 miles from SLC, providing you with a convenient and simple shuttle that will take you to the terminal in just 10 minutes.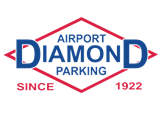 Diamond Parking SLC
Diamond Parking SLC (North Temple Lot) is the cheapest SLC parking option. It is an uncovered parking lot and offers a free car wash. The shuttle runs on-demand and takes about 8 minutes to arrive at the airport terminal.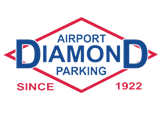 Diamond Parking Valet
Diamond Parking SLC Valet (Redwood Road Lot) offers open valet, canopy valet, and covered valet parking. The shuttle runs on-demand and takes about 8 minutes to arrive at the airport terminal. Other car services are available at additional fees.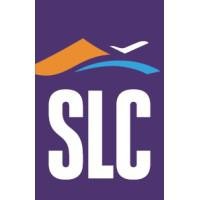 SLC Economy Parking
Salt Lake City Airport Economy Parking Lot is operated by the Salt Lake City Airport. There is a shuttle that departs every 8 -10 minutes, and the trip only takes about 8 - 10 minutes to the terminals. For budget-conscious travelers, the Salt Lake City Airport Economy Lot provides affordable long-term parking options. Take advantage of the complimentary shuttle service to and from the terminal.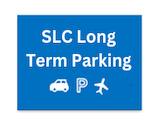 SLC Long Term Parking
The long-term economy parking lot provides budget-friendly rates for extended stays. Shuttle services are available to transport passengers to and from the terminal.
Car Parks within Walking Distance
There are several options available for those looking for SLC parking within walking distance. Park and Walk services make it easy to park the car yourself and then walk with your luggage into the airport.
Arrival: You simply drive to the car park. On arrival, enter your personal entry code and the barrier will open. You will receive this entry code as an attachment to your reservation confirmation.
Return: You walk back to the car park, get in your car and leave the SLC Airport car park using the same personal code.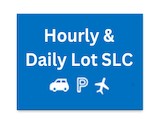 SLC Hourly & Daily Parking Garage
The only SLC Parking Garage within walking distance of the terminals is the Hourly/Daily Garage. Overnight parking is possible, but the rates are very high. This parking garage is recommended for SLC short term Parking.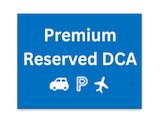 SLC Premium Reserved Parking
Enjoy the convenience of premium reserved parking spaces, located close to the terminal for easy access. Ideal for short-term parking needs, and long term parking, the daily garage provides easy access to the airport terminals.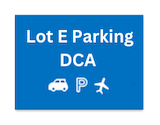 Lot E Parking
Lot E offers affordable long-term parking for travelers seeking extended parking solutions. The lot is highly secure and is conveniently located close to the terminals at SLC.
Car Parks with Valet Service
For those in a hurry or just seeking the ultimate convenience, valet parking is a perfect solution. This service allows travellers to simply pull up to the terminal and go on their way. You will not waste any time looking for a spot or walking long distances. Salt Lake City Airport Valet Parking is available curbside at each terminal. You simply drop-off your car and it will be waiting for you when you return. This is the most expensive SLC parking option, although it is the most convenient.
Arrival: You drive to the valet zone of the chosen car park and drop off your car here. After a short inspection you can make your way to the airport and a driver will ensure that your car is parked.
Return: You call the car park to indicate that you have landed again. Then walk back to the valet zone and the parking will ensure that your car is ready on arrival. These valet pick-up zones are a maximum of 3 minutes' walk from the airport.
*There are currently no options for valet parking at SLC Airport at the moment.
More Information on Salt Lake City Airport
Salt Lake City International Airport (SLC) is a major airport serving Salt Lake City, Utah, and the surrounding region. It offers a variety of parking options to meet the needs of travelers. The airport consists of a single terminal with two concourses, Concourse A and Concourse B. SLC's terminal is designed to provide a seamless travel experience for passengers. It features a variety of amenities, including dining options, retail stores, and services. The terminal is spacious and modern, offering comfortable seating areas and free Wi-Fi access for travelers.