Car Parks with Shuttle Service
Options for car storage near MSP Airport provide shuttle services that are the most affordable, and therefore recommended for budget conscious travellers looking to park their vehicles for one day or more. You will be dropped-off and picked-up directly at your terminal. You will park your car at an off-site location, usually a couple of miles from the airport, then take a complimentary shuttle ride to the terminal. Don't forget to leave time in your schedule to wait for the shuttle to arrive. They are located off-airport property and provide a free shuttle to bring travellers curbside of the terminal. Their off-site location means they can charge low competitive daily rates and you don't need to worry about the hectic traffic at the airport.
Arrival: On the day of departure, simply drive to the address of the chosen car park. You can park your car here and you will then be taken to the airport as quickly as possible in one of the shuttle buses from the parking lot.
Return: On the day of return, after landing, contact the car park by phone, then a shuttle bus will be driven to the airport to pick you up and take you back to the car park.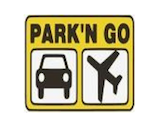 Park 'N Go MSP
Park and Go at MSP offers both self-parking and valet parking options with a shuttle service that runs 24/7. The car park is located just 5 minutes from the airport, providing quick and convenient access. The car park is secured with CCTV, a fence, and 24-hour surveillance.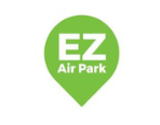 EZ Air Park
EZ Air Park at MSP is located just minutes away from the airport, making it a convenient parking option for travelers who are flying out of MSP. EZ parking lot is paved, well-lit, and fully fenced, providing a secure environment for customers and their vehicles. EZ Air Park also offers complimentary shuttle service to and from the airport, 24 hours a day, 7 days a week.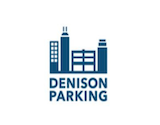 Denison Parking MSP
Denison Parking is a great choice for parking at MSP Airport. Denison Parking's MSP parking facility is open 24 hours a day, 7 days a week, and is staffed with friendly and knowledgeable attendants who are available to assist customers with their parking needs. The facility also offers a free shuttle service to and from the airport terminal, which runs every 10-15 minutes. The Denison facility is also equipped with security cameras and other safety measures to ensure the safety and security of customers and their vehicles.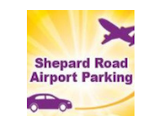 Shepard Road Airport Parking
Shepard Road Airport Parking at MSP has self-park and valet parking available for both covered and uncovered parking spots. The shuttle runs 24/7 and arrives every 3-5 minutes to and from all airport terminals. The shuttle takes approximately 10 minutes to arrive at the airport. This is the most affordable MSP parking option.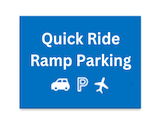 Quick Ride Ramp
Quick Ride Ramp is a shuttle service for Terminal 1. The shuttle runs every 10-15 minutes, and the trip will take approximately 5 minutes to the terminal. The shuttle only services Terminal 1.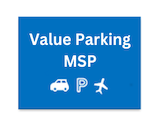 Value Parking MSP
Value Parking is a shuttle service within walking distance to Terminal 2, but also has a light rail to Terminal 1. The light rail runs approximately every 10 minutes between the terminals and the light rail station.
Car Parks within Walking Distance
There are several options available for those looking for MSP parking within walking distance. There are two parking garages located within walking distance of the Miami airport terminals. Although it is convenient to not need to wait for a shuttle, the parking fees are very high for long term parking. Travellers should know their departure terminal before parking in order to choose the parking garage nearest to their gate. It is a good idea to write down the parking information so that it is not forgotten upon return. The parking garages take both cash and card. Below is a summary of the appropriate parking garage to use depending upon the departure terminal.
Arrival: You simply drive to the car park. On arrival, enter your personal entry code and the barrier will open. You will receive this entry code as an attachment to your reservation confirmation.
Return: You walk back to the car park, get in your car and leave the MSP Airport car park using the same personal code.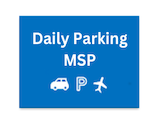 Daily Parking MSP
MSP Daily Parking Garage at Terminal 1 is the only long-term walking distance parking garage at Minneapolis - St. Paul Airport. Terminal 2 does not have a daily parking garage.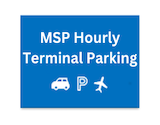 Hourly Parking MSP
MSP Terminal 1 & 2 Hourly Parking Garages are located within walking distance to each terminal. Recommended only for parking up to 4 hours because the fees are so high.
Car Parks with Valet Service
There is MSP Valet Parking available only at Terminal 1 – Lindbergh. This service is the most expensive parking option, but it is great for those who are in a rush and do not want to waste time searching for a parking spot.
Arrival: You drive to the valet zone of the chosen car park and drop off your car here. After a short inspection you can make your way to the airport and a driver will ensure that your car is parked.
Return: You call the car park to indicate that you have landed again. Then walk back to the valet zone and the parking will ensure that your car is ready on arrival. These valet pick-up zones are a maximum of 3 minutes' walk from the airport.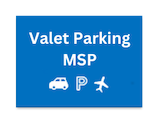 MSP Valet Parking
MSP Valet Parking is located in each Terminal Garage. This is the most expensive MSP parking option. This service is especially useful for passengers who are in a hurry, traveling with a lot of luggage, or have special needs.
More Information on Minneapolis - Saint Paul International Airport
MSP Airport served over 19 million passengers in 2019, making it the 16th busiest airport in the United States. It is a hub for Delta Air Lines, which operates over 70% of the flights at the airport. MSP Airport has over 140 non-stop destinations, including international destinations such as Amsterdam, Cancun, and Tokyo. The airport is also an important economic engine for the region, supporting over 86,000 jobs and generating over $15 billion in annual economic activity.
MAP Airport Parking Made Easy
MSP Airport offers a variety of pick-up and drop-off options, including passenger pick-up and drop-off zones and cell phone waiting areas. The passenger pick-up and drop-off zones are located outside both terminals, and they offer convenient access to the terminal entrances. The cell phone waiting areas are located off-site from the airport and provide a free waiting area for drivers picking up passengers.