Car Parks with Shuttle Service
Park and Ride services are a great economical option for long term parking DCA Airport. There are multiple off-site parking operators that provide affordable and convenient services. Park and Ride options are the most economical for DCA long term parking. You will park at a remote location and a free DCA shuttle will bring you to the terminal.
Arrival: On the day of departure, simply drive to the address of the chosen car park. You can park your car here and you will then be taken to the airport as quickly as possible in one of the shuttle buses from the parking lot.
Return: On the day of return, after landing, contact the car park by phone, then a shuttle bus will be driven to the airport to pick you up and take you back to the car park.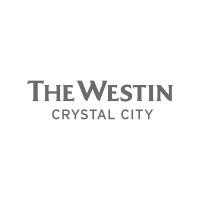 Westin Crystal City Parking
Located near the airport, the Westin Crystal City car parking offers secure parking facilities for travelers. Enjoy peace of mind knowing your vehicle is in safe hands with the secure and covered parking facility. The Westin offers a 4 minute complimentary shuttle to the terminals for your convenience.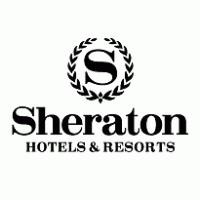 Sheraton Pentagon Airport Parking
Situated in close proximity to the airport, the Sheraton Pentagon City car parking provides convenient parking options. Take advantage of their excellent services and facilities during your trip. You are guaranteed a simple parking experience with indoor parking and a 9 minute shuttle to the terminals.

Hilton Arlington National Landing Parking
The Hilton Arlington National Landing car parking offers premium parking services for travelers at DCA. Benefit from their professional staff and top-notch amenities. Enjoy a 4 minute shuttle to DCA terminals and covered parking at the Hilton Hotel.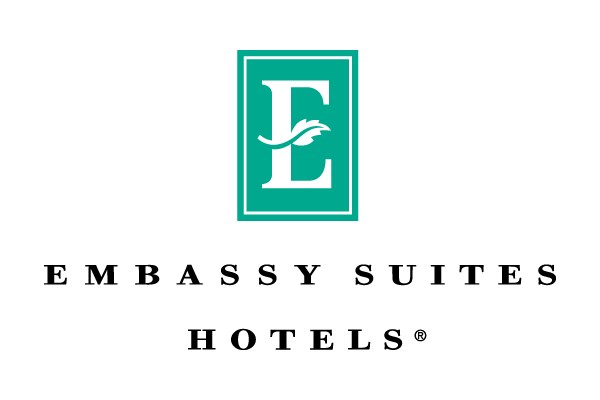 Embassy Suites Crystal City Parking
Conveniently located near the airport, the Embassy Suites Crystal City Parking provides excellent parking options for DCA passengers. Enjoy a stress-free parking experience with only a 6 minute shuttle service to the terminal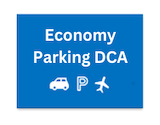 DCA Economy Parking
DCA Economy Parking is the only shuttle service operated by Ronald Reagan Airport. For long-term parking, the Economy Lot at DCA is an affordable option for extended stays. Shuttle services are available to transport passengers to and from the terminal.
Car Parks within Walking Distance
Ronald Reagan parking garages are located within walking distance to the terminals. While it is convenient to not wait for a shuttle, these garages are the most expensive type of DCA parking.
Arrival: You simply drive to the car park. On arrival, enter your personal entry code and the barrier will open. You will receive this entry code as an attachment to your reservation confirmation.
Return: You walk back to the car park, get in your car and leave the DCA Airport car park using the same personal code.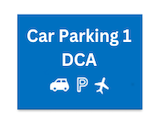 DCA Parking Garage 1
Terminal Garage 1 serves the following airlines: Air Canada, Frontier, and Southwest. Located adjacent to Terminal A, Parking Garage 1 provides easy access to the terminal and is suitable for short-term parking needs.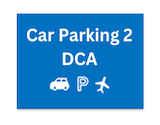 DCA Parking Garage 2
Terminal Garage 2 serves the following airlines: Alaska, American, Delta, JetBlue, and United. Situated near Terminals B and C, Parking Garage 2 offers convenient parking for passengers traveling through these terminals.
Car Parks with Valet Service
If you want the convenience of on-site parking without having to pay the price, then Valet Parking is for you! A valet will meet you curbside at the terminal to pick up your car before your flight and will greet you curbside at the baggage claim upon your return. These private valet companies are still cheaper than the DCA parking garages.
Arrival: You drive to the valet zone of the chosen car park and drop off your car here. After a short inspection you can make your way to the airport and a driver will ensure that your car is parked.
Return: You call the car park to indicate that you have landed again. Then walk back to the valet zone and the parking will ensure that your car is ready on arrival. These valet pick-up zones are a maximum of 3 minutes' walk from the airport.
*There are currently no options for valet parking at DCA Airport at the moment.
More Information on DCA Airport
Ronald Reagan Washington National Airport (DCA), located in Arlington, Virginia, is a major airport serving the Washington, D.C. metropolitan area. It offers a range of parking options to accommodate both short-term and long-term parking needs. The airport consists of three main terminals: Terminal A, Terminal B/C, and the Commuter Terminal.
Each terminal at DCA offers a variety of services and amenities for travelers. Terminal A primarily serves domestic flights, while Terminal B/C handles both domestic and international flights. Travelers can find a selection of shops, restaurants, and services within the terminals, including duty-free shopping, dining options, and airline lounges. The terminals are designed to provide a comfortable and efficient travel experience for passengers.