Car Parks with Shuttle Service
No matter how long you plan to travel, you will save when parking at a Park and Ride facility. These parking lots are located just outside the airport precinct, so they are able to offer very competitive daily rates. With a free airport transfer shuttle, you will quickly get to the airport and back in no time. Park and Ride lots are a popular option for budget-conscious travellers who would rather splurge on an unforgettable adventure than on their parking. Park and Ride facilities are simple and straightforward to use. Simply drive to the parking facility, check-in at the front desk, and then take the courtesy shuttle to your terminal. When you return to the Dallas Love Field Airport, a shuttle bus will greet you and take you back to your car.
Arrival: On the day of departure, simply drive to the address of the chosen car park. You can park your car here and you will then be taken to the airport as quickly as possible in one of the shuttle buses from the parking lot.
Return: On the day of return, after landing, contact the car park by phone, then a shuttle bus will be driven to the airport to pick you up and take you back to the car park.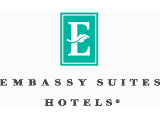 Embassy Suites by HIlton Airport Parking
The Embassy Suites by Hilton Dallas Love Field is one of the best options for parking at DAL Airport. The complimentary shuttle service, 24/7 parking assistance and close proximity to Dallas Love Field Airport all make it a great option for anyone searching for a hassle-free parking experience.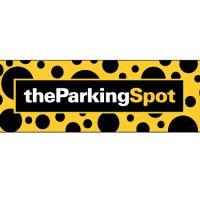 The Parking Spot 1
The Parking Spot 1 is another great choice for Dallas Love Field Airport parking. Offering covered parking and long term parking options, you cannot go wrong when parking at the Parking Spot 1 DAL. When parking at the Parking Spot 1, you just have to take a short 3 minute shuttle to the terminals and you are guarantee that your vehicle is in good hands while you are away.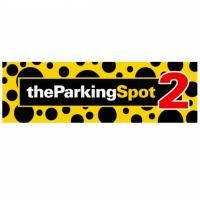 The Parking Spot 2
Another excellent choice for DAL Parking is The Parking Spot 2. The Parking Spot 2 Dallas Love Field is a reliable parking provider that offers a clean, friendly and professional parking experience. Located conveniently close to DAL, you are sure to have a simple and hassle-free journey to the airport.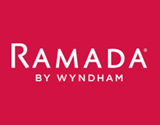 Ramada by Wyndham Dallas Love Field
Close to Dallas Love Field Airport, Ramada Dallas Love Field is the most economically priced option for Love Field Airport parking. The parking lot is continuously monitored by security cameras for your peace of mind. Complimentary shuttles run from 4:00AM until 12:00PM and 2:00PM until 10:00PM. The shuttles do not operate between 12:00PM and 2:00PM. However, the parking lot and your vehicle will be accessible 24/7.
Car Parks within Walking Distance
If you would prefer to walk to your terminal, then there are several on-site parking garages at Dallas Love Field Airport. These parking garages are more expensive than the Park and Ride facilities but are a convenient choice for short-term parking or meeting loved ones at the airport. Reservations are not possible as all spaces are first-come, first-served.
Arrival: You simply drive to the car park. On arrival, enter your personal entry code and the barrier will open. You will receive this entry code as an attachment to your reservation confirmation.
Return: You walk back to the car park, get in your car and leave the DAL Airport car park using the same personal code.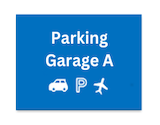 Dallas Love Field Parking Garage A
Parking Garage A is the closest parking garage to the terminals and is within walking distance to the airport. A Skybridge is located on Level 3 of the parking garage and provides direct access to the terminal. Vehicles are secured in the covered parking facility.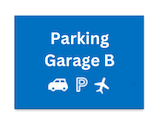 Dallas Love Field Parking Garage B
Garage B is located directly behind Garage A, but still within a short walking distance to the airport. There are multiple levels of covered parking and one level of uncovered rooftop parking. The Skybridge connects Garage B to the terminal on level three of the parking garage.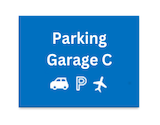 Dallas Love Field Parking Garage C
Garage C is located across the street from Garages A and B. There are three types of parking - covered, uncovered, and premium. Premium parking is located on the third level of the parking garage and has direct access to the Skybridge. If you do not need to check luggage or print boarding passes, then Garage C is convenient because the Skybridge bypasses the ticketing wing.
Car Parks with Valet Service
Valet parking allows you to conveniently drop your vehicle at the curbside of the terminal and head straight to check-in, without the hassle of finding a parking spot. When you arrive at the airport, a uniformed valet driver will greet you to collect your car keys and then will park your car for you. On your return, just call the valet and they will have your car waiting for you outside of baggage claim. Valet services are most popular with corporate and business travellers, but this level of convenience comes at a cost. Valet parking is the most expensive parking option at Dallas Love Field.
Arrival: You drive to the valet zone of the chosen car park and drop off your car here. After a short inspection you can make your way to the airport and a driver will ensure that your car is parked.
Return: You call the car park to indicate that you have landed again. Then walk back to the valet zone and the parking will ensure that your car is ready on arrival. These valet pick-up zones are a maximum of 3 minutes' walk from the airport.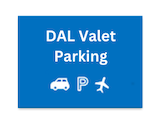 Contactless Valet
Dallas Love Field Airport has its own official valet service, located at the south end of the ticketing wing. It's also possible to book a variety of vehicle services to treat your car while you're gone. Ask about these additional services when you arrive. Please note that valet parking cannot be booked on our platform at this moment.
More Information About DAL Airport
Dallas Love Field Airport (DAL) is located 6 miles northwest of downtown Dallas, Texas. It was the main airport in Dallas until 1974 when Dallas/Fort Worth International Airport (DFW) opened. DAL is the corporate headquarters and operating base for Southwest Airlines. In 1917, the airport was named after Moss L. Love, who was part of the U.S. Army 11th Cavalry. During World War I, Love Field served as an important flight training base for the United States Army Air Service. Since that time, Dallas Love Field Airport has had incredible growth. The number of annual passengers has increased by 50% over the last ten years.